The 2016 Alaska Book Week
Saturday, October 1st
1-3 p.m.:
The University of Alaska Anchorage (UAA) Bookstore, 2905 Providence Dr., hosts nine authors with new books released by Publications Consultants. Please check out the UAA Bookstore website for more information!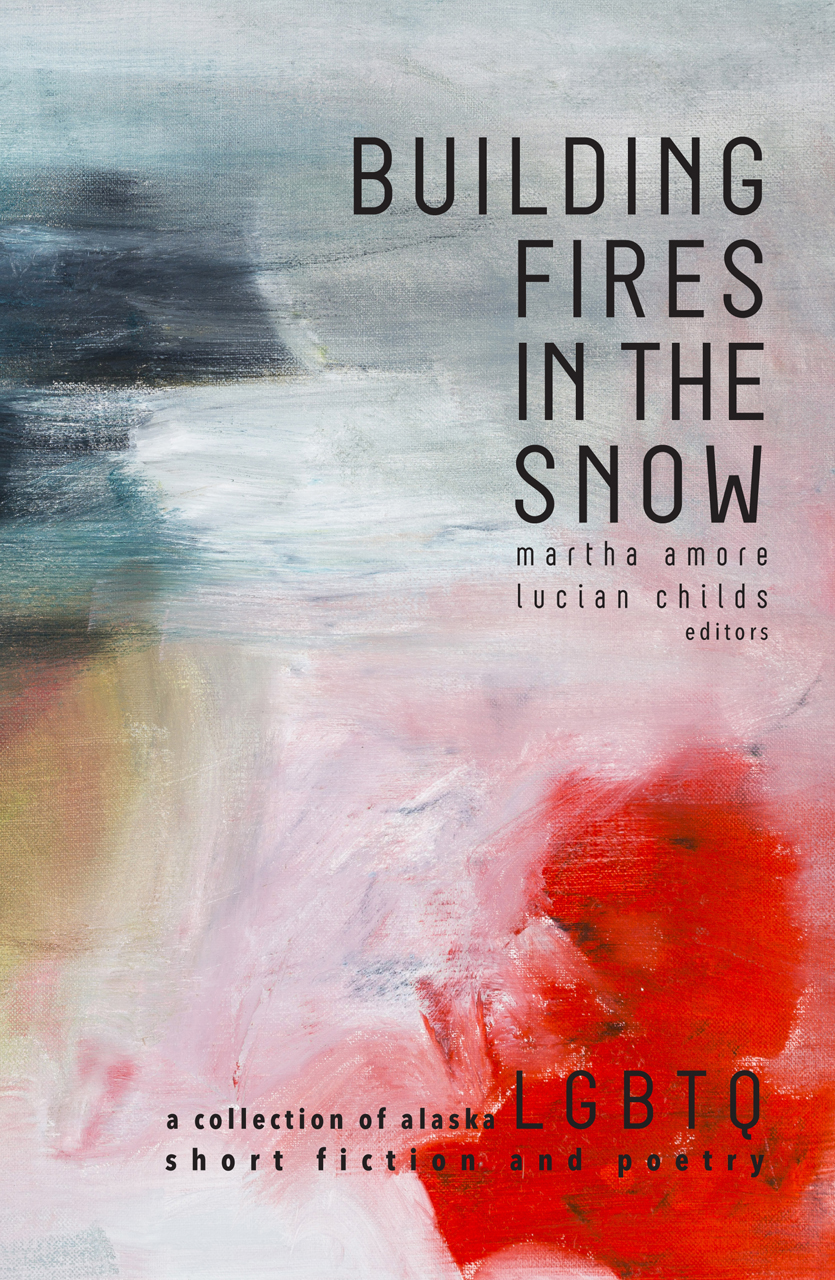 4-6 p.m.:
Alaska Book Week's grand opening event in Anchorage showcases a panel of authors who contributed to a collection titled "Building Fires in the Snow." Moderated by Libby Roderick, the gathering is planned at the Mountain View Library /Community Center, 120 Bragaw St.
Sunday, October 2nd
CHILDREN'S BOOK DAY!
Visiting Authors to the Storytime Theatre at the Loussac Library!
In Anchorage, Children's Books Day is scheduled for Sun., Oct. 2, from 1:30-3:30 p.m., when nine authors and an illustrator will gather at the Loussac Library, 3600 Denali St. Many of their books already may be on your bookshelf. If not, you'll have opportunity to meet them and purchase signed books during the afternoon.
For pre-school to early elementary
Youth Services, 2nd Floor
3:00 p.m. Barbara Brovelli-Moon
For early and mid-elementary students
Youth Services, 2nd Floor
Meet the authors and purchase their books before and after their readings!
The signing table will be in the Youth Services area.
Teen Underground, 3rd Floor:
In the third-floor Teen Underground location, young-adult authors presenting their newest books are Dan Walker, author of Secondhand Summer, for ages eight and up; C. M. McCoy, author of Eerie, a paranormal novel for teens that was noted in People magazine; Shelley Gill, author of a young-adult memoir titled Gabe; and Lynn Lovegreen, author of Gold Nuggets, the latest in her young romance series.
Meet the authors and purchase their books before and after their readings!
The signing table will be just outside Teen Underground.
Monday, October 3rd
6:30-8:30 p.m.:
Publishing Panel in the Innovation Lab, 4th Floor of the Loussac Library
"Breaking Trail: Mapping Your Route toward Independent Publishing"
Tricia Brown
, Moderator, Author/Editor, and Book Developer
Lael Morgan
, Epicenter Press
Flip Todd
, Todd Communications
Gerhard Aichelberger
, Friesens Books
Q&A to follow, plus meet the Alaska Book Week sponsors and vendors
who'll share more on how to get published.
Tuesday, October 4th
5-7 p.m.:
The UAA Bookstore, 2905 Providence Dr., welcomes author Clive Thomas as he reads and discusses his book "Alaska and the World: Politics and Public Policy." Please see the UAA Bookstore website for more information!
6-8 p.m.:
"Books and Wild Women in the Kitchen" is the title of this foodie event featuring Lael Morgan, Elissa Brown, and Helen Howarth. It is hosted by the Blue Hollomon Gallery / Fromagio's Artisan Cheese, at 3555 Arctic Blvd.
This is an event you won't want to miss. Lael Morgan will be featuring her new book "Kitchen Stories Cookbook" along with Elissa Brown of Wild Scoops Handcrafted Alaskan Ice Cream presenting her book, "The Wild Scoops Alaskan Ice Cream Book." This informal panel will also include Helen Howarth of Fromagio's Artisan Cheese! This event is sure to be a hit!
Wednesday, October 5th
7-9 p.m.: The UAA Bookstore, 2905 Providence Dr., welcomes Liz Meredith as she reads and discusses "Pieces of Me: Rescuing My Kidnapped Daughters." Please see the UAA Bookstore website for more information on this one of a kind event!
Thursday, October 6th
7-9 p.m.: Alaska Pacific University is now a part of Alaska Book Week! They will be hosting a poetry reading in the Atwood Building. Sure to be a wonderful time - Don Rearden, Anne Caston, and Susana Mishler will be sharing their work as local Alaskan poets!
Friday, October 7th
4-6 p.m.:
Fireside Books at 720 S. Alaska St., Palmer, will host a book-signing by Chuck Sassara, the author of Chuck Sassara's Alaska: Propellers, Politics & People
.
4-6 p.m.: The Mountain View Community Library will be featuring a movie to tie into Alaska Book Week. Please see the Anchorage Municipal Library webpage for more information!
7-9 p.m.:
The Alaska Quarterly Review presents "A Voice against the Culture of Rape," with a dramatic reading of Eliese Goldbach's courageous essay, "White Horse," featured in the current issue of AQR. A panel discussion will follow with Heather B. Adams, Lindsey Blumenstein, Elsie Boudreau, Sarah Davies, and Meg Simonian. This special event will be held at the Anchorage Museum at Rasmuson Center, 625 C St.
Saturday, October 8th
10 a.m.-5 p.m.:
The Great Alaska Book Fair connects readers with dozens of Alaskan authors as they browse among book-laden tables. Organized by Publications Consultants, the fair will be held in the Sears Mall, 600 E. Northern Lights Blvd
4-6 p.m.:
Family Reading Day at Barnes & Noble, 200 E. Northern Lights Blvd., will feature three members of the Society of Children's Books Writers and Illustrators, Alaska chapter: Dan Walker of Seward, Ann Dixon of Homer, and C.M. McCoy of Anchorage.
7-9 p.m.:
Alaska Book Week's closing event, featuring author Chuck Sassara, will be held at the UAA/APU Consortium Library, Room 307. The evening will include a silent auction to benefit the non-profit Alaska Center for the Book as well as presentations to award-winners of the annual UAA/Anchorage Daily News Creative Writing Contest. The library is located at 3211 Providence Dr.
_________________________________________________________________________________
READ LOCAL: A CELEBRATION - 2015
October 10, 7-9 pm, UAA/APU Consortium Library, LIB 307
Come join us on the last day of Alaska Book Week for a celebration of statewide writing contest winners, author readings, and a special announcement from Alaska Writer Laureate Frank Soos. There will also be a silent auction, as well as light refreshments. This event is free and open to the public.
THE GREAT ALASKA BOOK FAIR
October 10, 10 am - 6 pm, Anchorage Sears Mall
Alaska Book Week is delighted to announce that Publication Consultants will be hosting this year's Great Alaska Book Fair. If you are an Alaskan author and would like to sell your books and meet with fans and members of the community, we invite you to sign up! This year, the Great Alaska Book Fair will take place in the Anchorage Sears Mall and will coincide with their PFD Sidewalk Sale.
If you are interested in being a part of the Great Alaska Book Fair, please contact Mr. Evan Swenson at evan@publicationconsultants.com to make arrangements. Alaska Book Week would like to express gratitude to Publication Consultants for coordinating this year's Book Fair. We would also like to thank the Sears Mall for donating space for this event. Please check www.alaskabookweek.com for more updates regarding the Great Alaska Book Fair. Marketing materials will follow soon, so please check back.
BARNES AND NOBLE
Barnes and Noble is pleased to announce its tentative schedule for author events during Alaska Book Week. Please check back here for more updates as we receive them.
Sat 10/3, 1-4pm - Michael Rocereta, Letters From the Globemaster Families
Sun 10/4, 1-4pm - Tricia Brown & Nancy Gates, Charlie and the Blanket Toss and Alaska's Homesteader's Handbook
Mon 10/5, 6-8pm - David Kunkel, Locked Up Abroad
Wed 10/7, 6-8pm - Chuck Sassara, Chuck Sassara's Alaska: Propellers, Politics and People
Thurs 10/8, 6-8pm - Heather Lende, Find the Good
Fri 10/9, 5-7pm - A is For Alaska, signed by Kids for Kids w/ The Boys & Girls Club
Fri 10/9, TBD - Joe King, Great Alaska Animals Pizza Box Craft Book

Sat 10/10, 12-1:30pm

- Deb Vanasse, Cold Spell
UAA BOOKSTORE

Saturday, October 3 from 1:00pm-3:00pm at the UAA/APU Consortium Library, room 307
Time to Walk: The Extraordinary Life of Explorer Dick Griffith
According to Jon Krakauer, "Griffith is simply afflicted with an irresistible inclination to attempt what others say can't be done. When asked what possesses a man to repeatedly strike out alone across hundreds of miles of rugged, lonely country, he replies, Every so often, it's just time to walk." For over six decades, Dick Griffith journeyed across Alaska, Canada, Mexico, and the American West . At this event, he shares stories and photos of his journeys and his exploration and mapping of canyons and creeks in Chihuahua, Mexico in 1952.
Joining Dick Griffith is Kaylene Johnson, author of five books including Canyons and Ice, the Wilderness Travels of Dick Griffith, and A Tender Distance: Adventures Raising My Son in Alaska.
This even is held in honor of Hispanic Heritage Month and Alaska Books Week.
Monday, October 5 from 5:00pm-7:00pm at the UAA/APU Consortium Library, room 307
Historian and Author Katherine Ringsmuth's new book Alaska's Skyboys: Cowboy Pilots and the Myth of the Last Frontier
In the book, Alaska's Skyboys: Cowboy Pilots and the Myth of the Last Frontier, historian Katherine Johnson Ringsmuth--through personal stories, industry publications, and news accounts--uncovers the ways that Alaska's aviation growth was downplayed in order to perpetuate the myth of the cowboy spirit and the desire to tame what many considered to be the last frontier.
Katherine Ringsmuth teaches American and Alaskan History in the UAA History Dept., serves on the Board of Directors for the Cook Inlet Historical Society, acted as Alaska Curator, Anchorage Museum, and published numerous books as historian for the National Park Service.
Saturday, October 10 from 1:00pm-3:00pm at the UAA/APU Consortium Library, room 307
Lithuanian Poet Judita Vaiciunaite, with Svaja Worthington and Leslie Fried
The art, life, and times of Lithuanaian Poet Judita Vaiciunaite (1937-2001) with be highlighted at this event with Svaja Worthington and Leslie Fried.
Leslie Fried is the curator of the Alaska Jewish Museum in Anchorage. She received a BA in Fine and Applied Arts from the University of Oregon and holds a Masters in Library and Information Science from the University of Washington. Also a poet, many of her poems have appeared in Cirque Literary Journal.
Svaja Vansauskas Worthington was just 18 months old when her family fled Lithuania to escape the devastation caused by World War II. For the past 40 years, she has called Alaska home. In 2013, she was named the Honorary Consul from the State of Alaska to the Republic of Lithuania. Although retired, Svaja occasionally teaches one English class at UAA Anchorage's Chugiak-Eagle River campus. Her translations of 2 poems by Judita Vaiciunaite appear in Cirque Literary Journal Vol. 6, no. 2.
All UAA Campus Bookstore events are informal, free and open to the public. Due to construction, UAA Campus Bookstore events will be held at the UAA/APU Consortium Library with free parking in the Library Lot, Library NE Lot and the East Garage.
For more information call Rachel at 786-4782 or email
repstein2@uaa.alaska.edu
. Note: UAA Campus Bookstore podcasts are posted in iTunes or iTunes U--just search UAA or UAA Campus Bookstore. Or see
http://www.uaa.alaska.edu/bookstore/events/podcasts.cfm
.
A IS FOR ALASKA: MULDOON LIBRARY AND BARNES AND NOBLE
Muldoon Library and Barnes and Noble are hosting events for A is for Alaska! Join the Anchorage community in celebrating a unique book authored by children. More details for these events will follow, but here is the tentative schedule:
Muldoon Library:

Saturday, October 3,

4 pm.

Barnes and Noble: Friday, October 9, 5 pm.
49 WRITERS


The Future of Fiction - Crosscurrents Event on Sunday, October 4 at 7pm at the Anchorage Museum
Join us for a conversation with Frank Soos, Justin Herrmann, Eowyn Ivey, and Deb Vanasse about the Future of Fiction.
These are the opening words of a review by Tom Perrotta in the 5/10/15 NY Times Book Review:
In recent years a number of talented novelists have experienced a sudden and alarming loss of faith in their chosen literary form. David Shields thinks most novels are boring and disconnected from reality. Nicole Krauss is "sick of plot and characters and scenes and climax and resolution." Rachel Cusk has decided that conventional fiction is "fake and embarrassing." Karl Ove Knausgaard goes even further, dismissing the entire enterprise: "Fictional writing has no value."
I think most of us who write fiction would have something to say about these ideas. What, for example, is the value of fiction, have the conventions of fiction worn themselves out? Is nonfiction simply more honest and accurate and a better form for this time?
AUTHOR EVENTS
Owen Thomas and Archana Mishra: Artique Ltd. is located at 314 G St. The book signings by Owen Thomas ("The Lion Trees" and "Signs of Passing") and Archana Mishra ("The Fortunate Child") will be on First
Friday
(
October 2
), starting at
5:30
. The book signing event will be in conjunction with an art exhibit featuring Rod Weagant and Susan Lindsey.
Tricia Brown: Author Tricia Brown will be at different events throughout the week. Please visit triciabrownbooks.com for more information.
Sat., Oct. 3, 1:30 pm

: Reading/presentation at Mountain View Library, 120 Bragaw. I'll be reading

The Itchy Little Musk Ox

and

Charlie and the Blanket Toss

. "Charlie" was recently selected for the Alaska 2nd-graders to read for the Alaska Battle of the Books.

Sun., Oct. 4, 1-4 pm:

Signing at Barnes & Noble Booksellers, Midtown Anchorage

Sat., Oct. 10, 10-1 pm

and

2:30-6 pm:

Book Fair at the Sears Mall;

1:30 pm:

Storytime at Loussac Library